Circular Soap Against Waste
Placed on 18-6-2021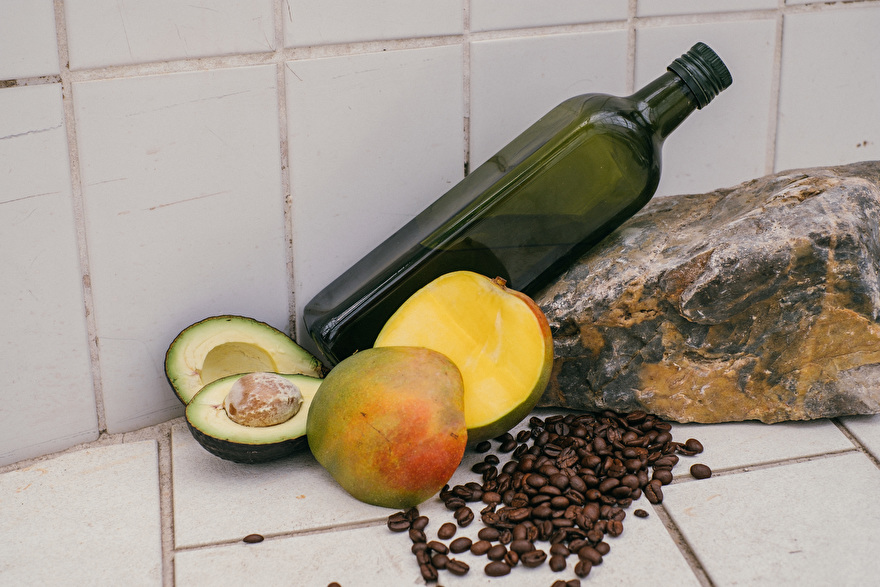 Join us on our research journey to even more sustainable ánd circulair production! We so easily use too many primary resources, but what a waste it is if valuable ingredients such as olive oil, coffee grounds and mango seeds from existing streams are thrown away?!
Kusala has been using waste stream olive oil, coffee, beer, and beer grains in the series Circular Soap Against Waste since 2019. We applied for a CityLab010 subsidy from the City of Rotterdam to maximize the percentage of circular ingredients in the entire Kusala soap assortment. We were granted this subsidy at the end of 2020 and the project will be executed throughout 2021; we are already working hard on it behind the scenes!
Soap is made of a combination of fats, liquid, and lye. So if you really want to make an impact, it's smart to find and use lots of circular fats. In this way, the part circular could reach as high as 65%! But where would you find suitable circular fats?
At Kusala, we had already discovered that expired olive oil could be used safely in soap with a special processing method and we started several fun collaborations to collect such oil. Since we will start using it for the entire assortment now, we will need to upscale this collection, firstly from retail and wholesale in the Netherlands, and where necessary also from producers in Spain and Italy.
Since recently, we are also in touch with innovative startups that are setting up the production of of oil from spent coffee grounds. Did you know that the trash from your cup of Joe is actually very valuable? That oil can be extracted from it and that this oil can then be used as an ingredient in soap...?? We didn't even know this ourselves, but it's a very exciting discovery and we have already conducted the first promising tests. You'll be able to find more about this here soon!
Further, we are also in touch with a business that wants to extract butter from leftover mango seeds. The planning for setting up this production is a bit behind our planning for the launch of the renewed assortment, but since we are hopeful that this can be done, we are already doing tests with non-circular mangobutter from our regular supplier, originating from Italy. If we can integrate this into the base recipe, we can replace the non-circular version with a circular one once it becomes available.
Another possibly interesting option for circular fat could be avocado oil. Avocado oil is generally extracted from fruit pulp, but can also be extracted from seeds and even the skins. Now, we have seen various studies researching the composition and potentials for use in cosmetics, but haven't (yet) been able to find a company that invested in producing circular avocado oil.
These could all be fabulous ingredients for soap! However, it remains important to create a balanced recipe where the different characteristics of fats come together in the best way to make a hard piece of soap that cleanses, nourishes, and lathers nicely! In addition, each fat behaves differently in the soap making process, which could affect procedures for production. So we are busy puzzling and testing to figure out what works, and what might not! Soon more about our first experiences with oil from spent coffee grounds!
Winkelwagen
Geen artikelen in winkelwagen.
Verzending
Nederland
Brievenbuspakje €3,95
Pakket €5,95
Gratis vanaf €50,-
België
Pakket €8,95
Gratis vanaf €75,-